---
A key strength of the Cancer and Ageing Research Program is our international, multidisciplinary team.
CARP brings together world class scientists, clinicians and surgeons who are using their unique skill sets
to work towards a universal cancer treatment. Our accomplished team includes:
---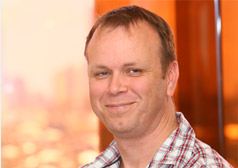 Associate Professor Derek Richard
Scientific Director
Derek Richard did his under graduate degree and PhD at the University of Dundee, Scotland. He then spent 4 years as a Fellow at St Andrews University before moving to the Queensland Institute of Medical Research in Brisbane. In 2011 Derek moved his research team to the Queensland University of Technology. Derek is currently an Associate Professor and Principle Research Fellow at QUT. He is Scientific Director of the Cancer and Ageing Research Program and is an Australian Research Council Future Fellow. Derek has published papers in prestigious journals including Nature, Genes and Development and Proceedings of the National Academy of Sciences and has received over $2m in research funding since 2010.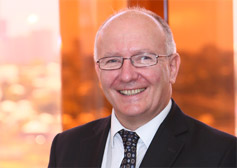 Professor Ken O'Byrne
Clinical Director
Prof Kenneth O'Byrne is a Consultant Medical Oncologist at Princess Alexandra Hospital and Queensland University of Technology, having recently arrived from St James's Hospital (SJH) and Trinity College, Dublin. He qualified from University College, Dublin (UCD) in 1984, completed his higher professional oncology training at the Churchill Hospital, Oxford 1997 and subsequently worked at the University Hospitals of Leicester NHS Trust and University of Leicester until returning to Dublin in November '03. He has a Doctorate Degree in Medicine from UCD and is a Fellow of the Royal College of Physicians, Ireland. He was clinical director of the HOPE directorate at SJH until stepping down on 30th June 2012 after his appointment in Brisbane.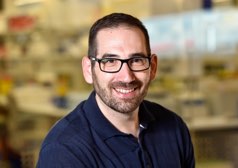 Dr. Didier Boucher
Dr Didier Boucher completed his PhD on complex DNA damage induced by low dose rate of gamma rays (Curie Institute - Paris University XI) in 2006. He then moved to Brisbane to focus more on the fields of DNA damage repair and cancer at the QIMR Berghofer Research Institute. In parallel to his work on DNA repair proteins, he also worked on in vivo models with the generation of genetically modified mice for DNA repair genes. He joined the CARP team at QUT in 2015 and is currently working on testing in vivo new drug combinations for the treatment of prostate and lung cancer.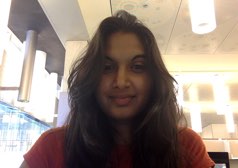 Dr. Amila Suraweera
Amila Suraweera completed her PhD at the University of Queensland in 2008. She subsequently was employed as a Career Development Fellow at the Medical Research Council, Laboratory of Molecular Biology in Cambridge, UK till 2012. Amila joined CARP in 2014 and currently works on elucidating the function of the novel DNA repair protein, COMMD4.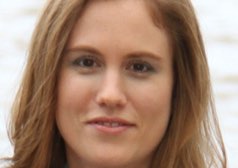 Jennifer Plowman
Jennifer completed her BSc (Biological Sciences) and MSc (Hons) in the field of cancer research, at Macquarie University, Sydney and the Children's Medical Research Institute, Westmead. Following her work on T Cell Receptor Signalling at the University of New South Wales' Centre for Vascular Research, Jennifer moved to Brisbane where she is now undertaking a PhD with Derek Richard, Emma Bolderson and Ken O'Byrne in the Genome Stability Group at Queensland University of Technology. With a lifelong interest in the biology of ageing and ageing-associated diseases, Jennifer's PhD project focusses on understanding the cellular mechanisms and signalling pathways affected by premature ageing disorders. She is supported by the competitive Australian Postgraduate Award Scholarship.
Syed Ali Naqi
Syed Ali Naqi completed his Bachelor of Science (Honours) in Biochemistry from the University of Lahore, Pakistan, in 2011. Here, during his final year, he conducted research with the university's prostate cancer research group. Syed's achievements during this time allowed him to join the Mayo Hospital in 2012, later on he joined back university's research group where he studied until joining the CARP program in 2013. Currently he is the recipient of a Queensland University of Technology (QUT) Postgraduate Research Award.
Dr Laura Croft
Laura Croft completed her PhD at Griffith University in 2006. Her doctoral studies were focused on selenium biology and metabolism, redox regulation. Laura continued the studies on selenium biology during her post doctoral position at the Queensland Institute of Medical Research between 2006 and 2012, when she focused on selenoprotein translation. Laura joined the CARP in 2012.
Sam Beard
Sam completed his B.Sc. (Hons) in Molecular Biology at the University of Canterbury, New Zealand, in 2002. He worked briefly on the genetics of bacterial virulence in entomopathogens at AgResearch, NZ then moved to the UK where he spent three years at GlaxoSmithKline working in drug target validation, high-throughput screening and assay development groups. Returning to NZ in 2009, he spent three years working at the NZ Institute for Plant and Food Research working on bacterial diseases of crops. Sam joined CARP at QUT in 2013.
Dr. Joshua Burgess
Joshua completed his Bachelor of Science in Biotechnology and Biochemistry with distinction in 2011. He then joined the CARP team undertaking a vacation research project. Following this Joshua undertook and completed his Honours year within the group, with the focus on a novel DNA repair protein. Joshua is continuing and expanding on his Honours project, currently a first year PhD student.
Dr. Emma Bolderson
Emma is originally from the UK and completed her BSc (Genetics) and PhD (in the field of DNA repair) at the University of Sheffield, UK. In 2005 she moved to Brisbane to start her postdoctoral career at the QIMR Berghofer Institute. While at QIMR, Emma continued her work on DNA repair and cancer, focusing on the characterisation of DNA repair proteins including Exo1, hSSB1 and Kap-1. In 2012 Emma joined the Genome Stability group at Queensland University of Technology as a Postdoctoral Fellow and currently focuses on characterising the roles of novel proteins involved in DNA repair and ageing. Emma has published articles in journals such as Nature and Nucleic Acids Research. Emma's research interests include elucidating mechanisms of DNA repair and ageing and the relationship between genomic stability and cancer. Emma currently receives funding support from the NHMRC and QUT.
Dr. Mark Adams
Mark Adams is currently a post-doctoral researcher within the Cancer and Ageing Research Program (CARP) at the Translational Research Institute (TRI). He undertook undergraduate and honours degree studies at the Queensland University of Technology, completing these studies in 2005 and 2006 respectively. In 2012, Mark completed his PhD whilst based at the Mater Medical Research Institute, studying the molecular mechanisms of prostate cancer bone metastases. Now based at the Princess Alexandra Hospital campus with CARP at the TRI, Mark has an interest in genome instability and how this contributes to cancer and disease.